<!a href="http://isobelaudio.com/the-hemispheres/alto-bari-sidebyside/" rel="attachment wp-att-228">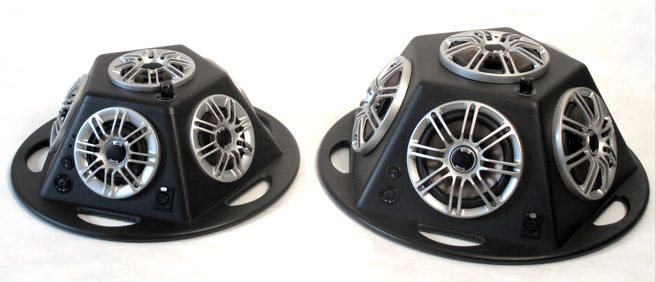 We are proud to announce Isobel Audio's new product line!  Our Hemisphere loudspeakers are now available in two sizes, in both powered and unpowered models.
The Alto Hemisphere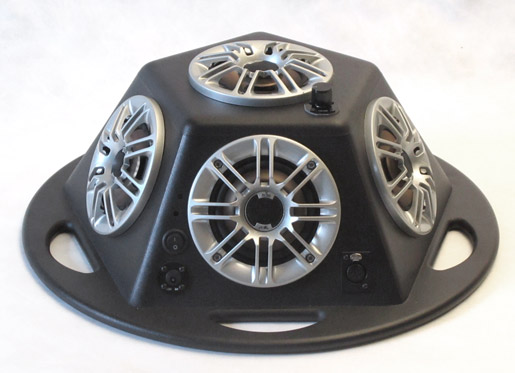 Alto Hemispheres are designed for big sound with maximum portability.
Learn more about the Alto Hemisphere >
The Baritone Hemisphere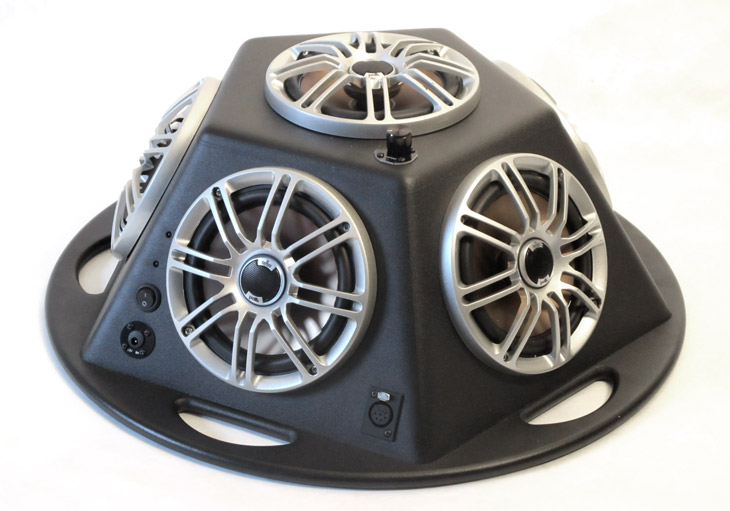 Baritone Hemispheres are slightly larger and heavier than the Altos, but have a much better low-frequency response.
Learn more about the Baritone Hemisphere >
All Hemisphere speakers come with input adapter cables that allow them to be used as either mono loudspeakers (every driver reproduces the same signal) or six-channel loudspeakers (each driver is addressed independently).  Powered Hemispheres also ship with a 12V, 8A power supply.
Learn about how to order one >
Planned products:
 Amplifier Upgrade Kits (for turning Unpowered Hemispheres, including older ones, into Powered Hemispheres)
Hemisphere Battery Packs, to let you perform with your Hemisphere "unplugged," freed from the need for wall power.
Hemisphere Carrying Cases, for easily packing up and schlepping your Hemisphere around.
Stay tuned!